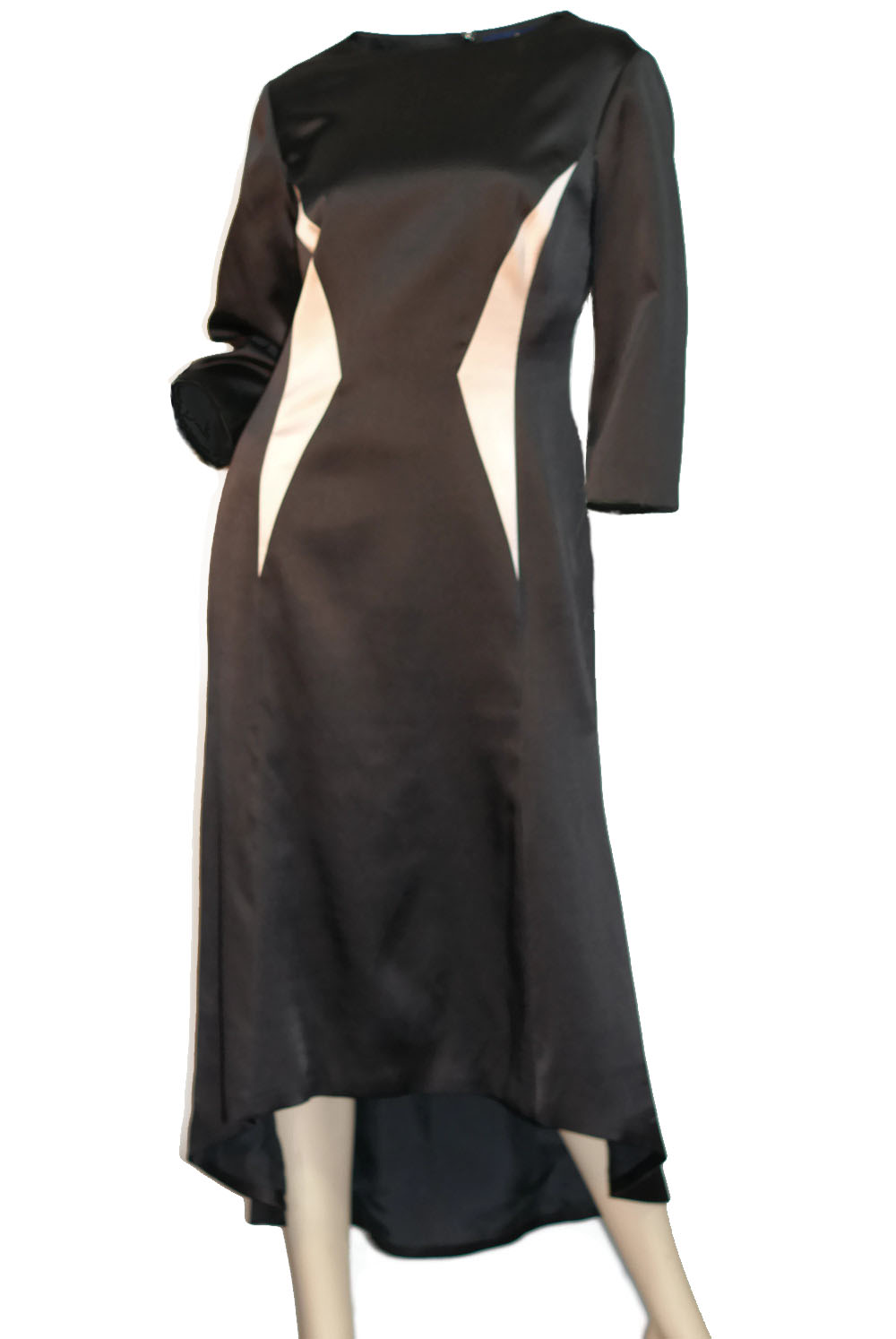 Every season, fashionable women the world over seek The Dress. As we approach the holidays, we start thinking about The Dress.
It needs to be:
beautiful, and flattering, and unique, and comfortable, and versatile.
MTStudio has good news for you. Here are a few design tips on selecting The Dress (the perfect dress). Yes, is possible because you customize it according to your fashion lifestyle needs.
Choose neutral colors or solids with elegant styling. A color block sheath can take you from cocktail to dinner to a black tie event in dazzling comfort.
Pay attention to the fit and cut of the dress. In this case The Dress has ultra slimming geometric contrasting accents at the waist, designed to flatter all shapes and figures. Don't want them, no problem. Just leave them out.
As the design is carried to the back, this special feature has the same waist cinching effect, creating a superb rear view.
The all important hemline determines the occasion. Short sheath and minis are best for less casual cocktail social events, while long gowns are appropriate for evening and formal occasions. The happy medium can be found in a hanky hem dress, a full skirt tea-length dress or high-low hem dress. The Dress sports beautifully draped high-low hemline that flow with movement, adding an element of grace well as a dash of formality and is suitable for cocktail as well as most formal events.
For Petits ( 5ft.5in / 65m and less) and Tall (5ft 9in / 1.75m and greater) don't forget to provide your height since you'll want to get the length just right!
Design your neckline and choose from an elegantly modest boat-neck or a curved-v-neck.
Color choices and combinations for The Dress are sufficiently varied to meet most preferences.
Opt
for champagne with black accents,
black with champagne accents,
or navy blue and black combinations.
Customize your sleeve type. The Dress is available is available in sleeveless, cap sleeve (seen below), and ¾ length sleeve styles.
Fastidious fashionistas will delight in customizing these details according to their specific taste and lifestyle needs.
Best News? you can get The Dress in time for the Holiday.
Look no further! The Dress has been found!